Wiskind Modular Container House
Advantages Of Modular Container House
1.High Installation Efficiency
Modular container house is highly prefabricated. It is easy for installation at site
2.Low Transportation Cost
It can be packaged in a system or transported as a whole, saving transportation cost.
3.Highly Integrated
Easy to relocate, and effective use of land.
4.Modular Design
Free modular stacked, high degree of customization.
Product Composition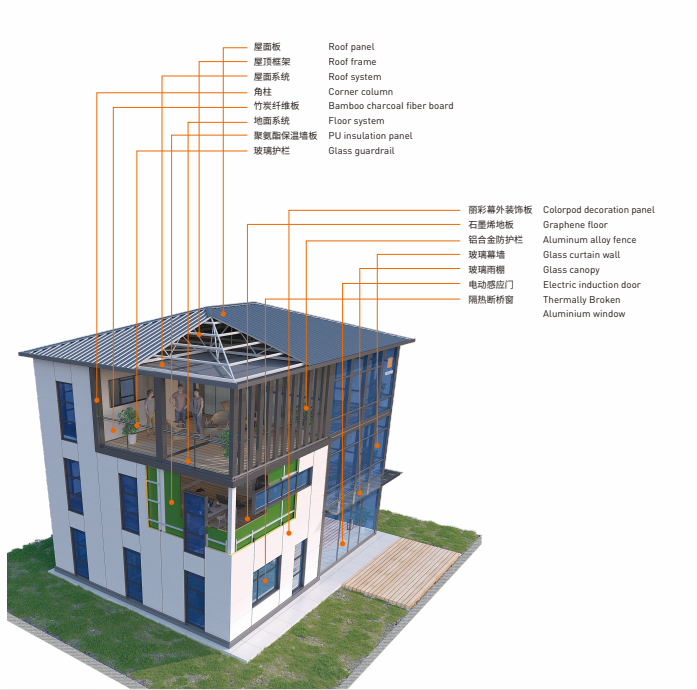 Wiskind Container House Advantage
1.Professional Modular Container House Planning And Design Capabilities
The designer has a total of 5-6 years of experience in container house design, and can plan a complete box house solution
for customers according to different container house requirements.
2.Excellent Construction Experience
The company has developed container houses for more than 10 years and has rich construction experience; Wiskind container houses have the factory prefabrication, no welding and cutting are required on site, installation is quick, and the construction period is short.
3.Excellent Quality Control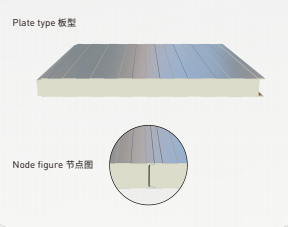 · Unique convex and groove inserting method improves the airtightness of the plate connection.
· The panel is even and stable. The dimensional stability is good.
· High thermal insulation effect, good waterproof effect, eco-friendly.
· Convenient construction, fast installation
Waterproof Rock Wool Sandwich Wall Panel
· Wiskind recommends you to select high-quality "waterproof rock wool".

· The hydrophobic rate is not less than 98%, and the panel surface is more stable.
· It does not release corrosive substances, Better waterproof effect.
Galvanized Frame
The structure part is desighed by the 3D3S steel structure software and the PKPM software, which guarantee the safety.The raw
material galvanized steel strips are formed into top frame beams, bottom frame beams, corner posts, etc. by rolling forming
components through computer program. After the parts are polished and welded, they are automatically painted, dried, and assembled
into top and bottom frames. The size of the gutter is increased, the pressure of the drainage pipe is reduced, and the strength of the
top beam is strengthened, so that the wind resistance and seismic performance are superior, and the service life is more than 20 years.
PRODUCT CATEGORY

PRODUCT MODEL

EFFECTIVE WIDTH(mm)

STEEL PLATE THICKNESS(mm)

CORE THICKNESS(mm)

RECOMMEND STEEL PLATES

Polyurethane cold room panel

WSD-930


930

0.4-0.8

50/75/100/120/150/180/200

Bao Steel,Yieh Phui Steel,BHP Steel

WSD-1000


1000

0.4-0.8

50/75/100/120/150/180/200

Bao Steel,Yieh Phui Steel,BHP Steel

Waterproof rock wool sandwich wall panel


WSD-950

950

0.4-0.6

50/75/100/150/200

Bao Steel,Yieh Phui Steel,BHP Steel

WSD-1150


1150

0.4-0.6

50/75/100/150/200

Bao Steel,Yieh Phui Steel,BHP Steel

Laboratory
The company has all kinds of advanced laboratory equipment and implements international standard operating specifications.
Product quality control is divided into five major work modules:raw material inspection, auxiliary material inspection, product inspection, process audit and laboratory inspection, and truly realize seamless quality control throughout the entire process from raw material entering the factory, production substitution, to finished product inspection. Ensure product quality is stable
Wiskind modular container house is based on the standard box as the basic unit. It can be combined in various forms, such as building blocks, horizontally or vertically. The space is flexible and the functions are perfect. It realizes the use of functional replacement and diversified application fields.