Wiskind is the largest of cleanroom panels manufacturer in China, using 304 stainless steel for cleanroom panels. The density is 7.93g/cm³, which is also known as 18/8 stainless steel in the industry. It can withstand high temperatures up to 800°C, has good processing properties and high toughness, and can withstand frequent disinfection, cleaning and wiping, and is widely used in the food and medical industries.
1. Stainless steel cleanroom panels are used in conjunction with cleanroom steel doors, beautiful and generous, and are widely used in the food industry.

2. Wear resistance: the surface is beautiful, clean, bright and durable without scratches and never rusts or breaks.

3. Low temperature resistance: the stainless steel water pipe and tap Angle valve in the kitchen and bathroom will never break.
4. Excellent thermal expansion performance and thermal insulation performance: stainless steel tube has slow thermal expansion and cold contraction, and good thermal insulation performance.
| | |
| --- | --- |
| Width | 980mm,1180mm |
| Max Length | 7500mm |
| Wall & Ceiling TCK | 50mm |
| Fire Rating | A |
| Steel Facer TCK | 0.5mm |
| Outer Plate Material | 304SS |
| Core Material | Rock Wool,Magnesium Board,Paper Honey comb,Aluminium Honey Comb,Plaster,EPS,etc. |
| Frame TCK | 0.6mm,0.8mm |
| Application | Food Clean Room,Food Depot,etc. |
| Remarks | The dimensions shall be issued by Wiskind technology department. |
Advantage:

1.Wiskind 304 stainless steel hand-made cleanroom panel is used with aluminum profiles,modular clean room panel installation installation, convenient and fast.
2.Factory accepts customization.
3.Diversified core material for different environments,fire protection, insulation,noise reduction,moisture resistance.
4.The cleanroom wall panel,strength,flatness and aesthetics of the clean panel are greatly improved,and the product quality is more stable.
5.The hole reinforcement reserve and the wire pipe box are assembled into the plate in advance in the factory, which can effectively reduce the secondary pollution in the process of use, especially in the environment of food processing.
Technical Production Advantages:

Wiskind has independently developed a set of international advanced purification of panel continuous production system, including: roller pressure molding system, automatic renewal cotton system, automatic spray adhesive system, double track to finalize the design and temperature control system, robot palletizing system and control system, the system has a high degree of automation, the processing efficiency and product quality is stable, the largest production capacity reach 2 million ㎡ / year, and can produce a variety of core material cleanroom panel.
Automatic cloth glue: the root adhesive technology, quality more stable, through experiment data testing, automatic line products industry relatively excellent traditional manual wire bonding strength and the flexural bearing capacity have been greatly improved, automatic line purification rock wool plate bonding strength is higher than industry excellent traditional manual line products 50%, double glass magnesium for two times;In bending capacity, the automatic line of rock wool purification board than the industry excellent traditional manual line products 12% higher, 37% higher double glass magnesium
.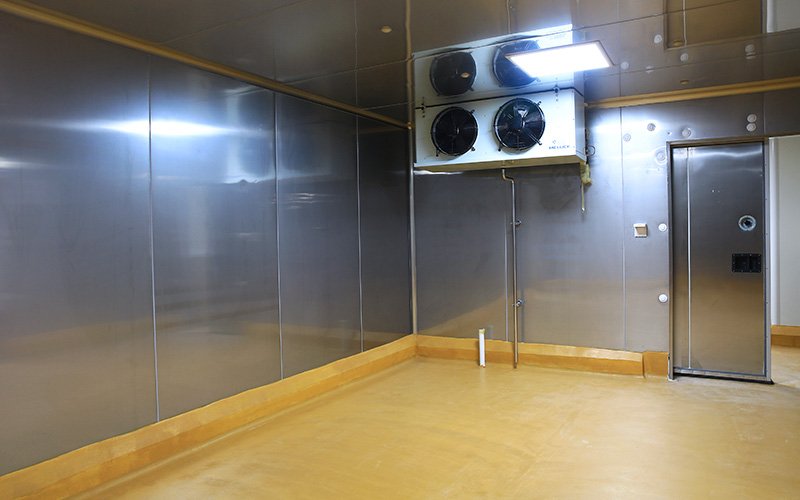 At present, the commonly used steel cooperation manufacturers of Wiskind are Baosteel, BSGER and other high-end well-known enterprises, high material stability, T bending performance, tensile, yield performance stability.
Wiskind can conduct comprehensive experiments on cleanroom panel materials such as acid, neutral and alkaline, and can also simulate the actual factory environment for experiments, and can also provide various solutions such as stainless steel, aluminum magnesium manganese, titanium zinc plate, VCM, HDPPGI plate according to different environments.
Wiskind provides customers with professional clean room envelop integrated solutions, and implements comprehensive and integrated services.Including: demand analysis, scheme design, quotation, production order, delivery, construction guidance and daily maintenance services.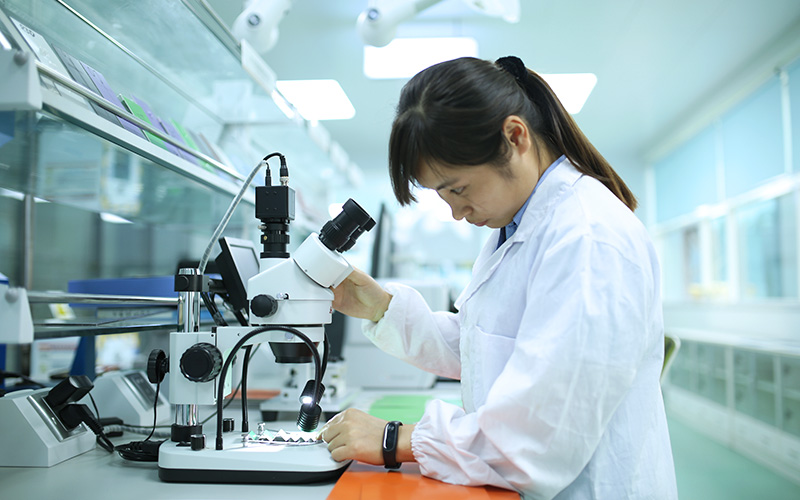 Information management system covering the whole business process, cooperating with large logistics companies, complete models, transportation network covering the whole country.Standard packaging, loading procedures to ensure the safety of products, efficient delivery, customer service more standardized and efficient.Equipped with a professional after-sales problem processing center, to complete the construction of the project information registration, regular return visit the use of, and to do a one-to-one efficient treatment of problems.
Wiskind Cleanroom Sandwich Panel Fire Resistance Limit Test:
Name: Wiskind Cleanroom Sandwich Panel
Color steel sheet surface with double-layer Glass Magnesium board and Aluminum Honeycomb filled, Galvanized frame on four sides
Size:1200mm(L)x1180mm(W)x50mm(T) for one piece
Experiment Run Time:60min
Furnace Average Temperature:865.3℃
Sample Statu:OK, (Thickness of the steel sheet:0.5mm;Thickness of the Glass Magnesium board: 5mm; Thickness of the Aluminum Honeycomb: 39mm)
National Standard:GB/T 9978.1-2008
Testing requirements:Fire resistance limit time of 60min
Test Result:
The cleanroom sandwich panel is inspected according to National Standard GB/T 9978.1-2008, Fire insulation performance time: 60min; fire integrity: 60min
The surface of the cleanroom sandwich panel was only cracks appear and not completely burned and penetrated.
Experimental Demonstration of Bending Capacity of Wiskind Cleanroom Panel:
The cleanroom panel by Wiskind meets the requirements of the national standard BG/T23939-2009 "Metal Surface Adiabatic Sandwich Panel" for the bending capacity of 0.5KN/㎡, which is about 5.6 times higher than the national standard and up to 2.8KN/㎡.
Modular Cleanroom System Installation Animation: