Product Descirption


Product Name

100mm TCK Air Return Medicine Cleanroom Wall Panels

Regular Width

980mm, 1180mm

Maximum Length


Wall TCK

100mm

Outer Plate Material

PPGI,SS steel,Endure®

Average Air Return

500-1000 m³/h(1180mm),400-800 m³/h(980mm)

Coating

PE,PVDF,HDP

Core Material

Plaster, Aluminum honeycomb

Application

Medicine Cleanroom,Cosmetics Cleanroom,etc.

Remarks

The shape of this board is tracked by the cleaning technology department, and the size is issued by the technical department.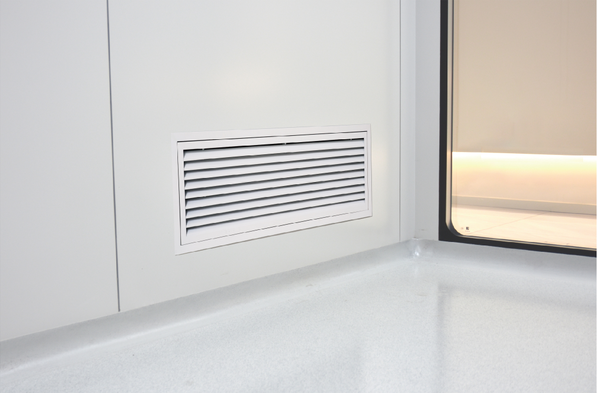 Wiskind product can replace the return air column and 100-thick hollow shrapnel wall in the small room (changing clothes, removing shoes and cushioning room). The return air module is processed in the factory and assembled on site just like our manual board, which is convenient and quick to install.In the later stage, according to customer requirements, the product is easy to clean and the air volume is adjustable.
Advantage:
1. Hollow air return wall can replace clean room air return column and save clean room space.
2. Drilling with international advanced technology, beautiful and generous.
3. Factory prefabrication, site splicing, convenient and quick installation.
4. The strength, flatness and aesthetics of hollow return wall board are greatly improved.
5. Install flush with cleanroom wall panel.